Redefining the Fine Dining Experience
Meet our Executive Chef
In conversation with Executive Chef, Amner Castellanos, on culinary innovation at Haven Riviera Cancun.
Haven Riviera Cancun opened its doors in 2018, seeking to establish itself from the very beginning as a master of haute cuisine in the Riviera Maya. Envisaged as an adults-only luxury resort, guaranteeing complete relaxation, Haven Riviera Cancun houses four specialty restaurants and seven unique bars.
In May 2022, Amner Castellanos rejoined the Haven Riviera Cancun staff as Executive Chef…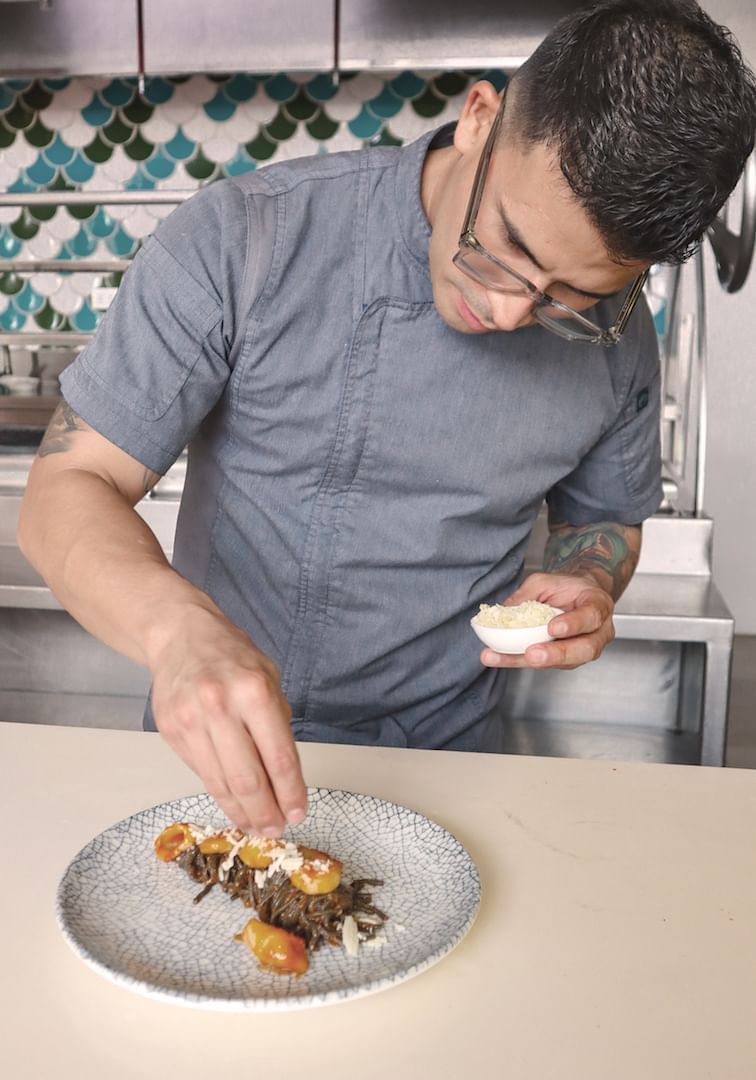 "I've been part of the Haven Riviera Cancun family since the project's beginning. I've had the honor of participating in the creation of gastronomic concepts under the prestigious leadership of previous Head Chefs, and I've worked in luxury hotel chains for more than 10 years.
Now that I've returned to the resort, one of my main goals is to bring the individual personality of each of our restaurants to the foreground."
Ready to respond to the resort's new management, Castellanos is determined to catapult Haven to the forefront of culinary excellence in the region. In his own words…
"As Executive Chef, my goal is to position Haven Riviera Cancun as a leading hotel in the region for gastronomic experience. Our signature cuisine will act as a compass. Together with my team, we will ensure that the essence of our culinary proposal influences all of Haven Riviera Cancun's restaurants.
We're distinguishing what we do through the level of personalization and adaptability on offer. We cater to guests with very specific dietary needs - whether influenced by lifestyle, religion, or allergies - and we take our role seriously, preparing a range of dishes that fascinate: respectfully embraced Kosher and Halal options, flourless cakes unlike any others, and 100% vegan hamburgers with melted cheese that make even meat lovers drool… we're making it possible for everyone to enjoy haute cuisine at Haven Riviera Cancun."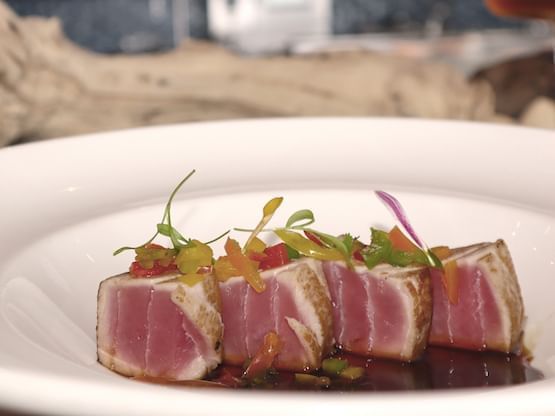 Castellanos has specific plans for Olios, The Chef's Table and Agua Bendita
"Olios is the jewel of the crown at Haven Riviera Cancun. We delight the senses and surprise our guests with select south Mediterranean dishes, prepared with gastronomic twists from other regions of the world. The open kitchen is designed to immerse guests in a captivating world of fine dining and to treat them to an unmissable cooking experience. My inspiration for the style at Olios comes from my experience as Head Chef in San Sebastián, Spain, under the tutelage of Martin Berasategui, one of the world's most prestigious, 3-Michelin-Star chefs.
The Chef's Table is the pinnacle of our signature cuisine at Olios, offering seasonal products and a tasting menu that rotates every six months. This season's protagonists include king crab, a type of crab from Alaska, and New Zealand lamb. We use micro greens to create powerful flavors and Sous Vide - a high vacuum cooking style - to retain all the properties and flavors of each dish we serve. The special offer at The Chef's Table is made possible thanks to the high quality technology and cooking equipment available.
And for guests who really enjoy meat, we recommend Agua Bendita, our Mexican Steak House. Here guests can enjoy a selection of premium certified Angus cuts, and delight in the intense flavor of meat that has been aged for 30 days. At Agua Bendita, we ensure that each dish is precisely prepared to order, bringing out the very best flavors, textures and properties of each course."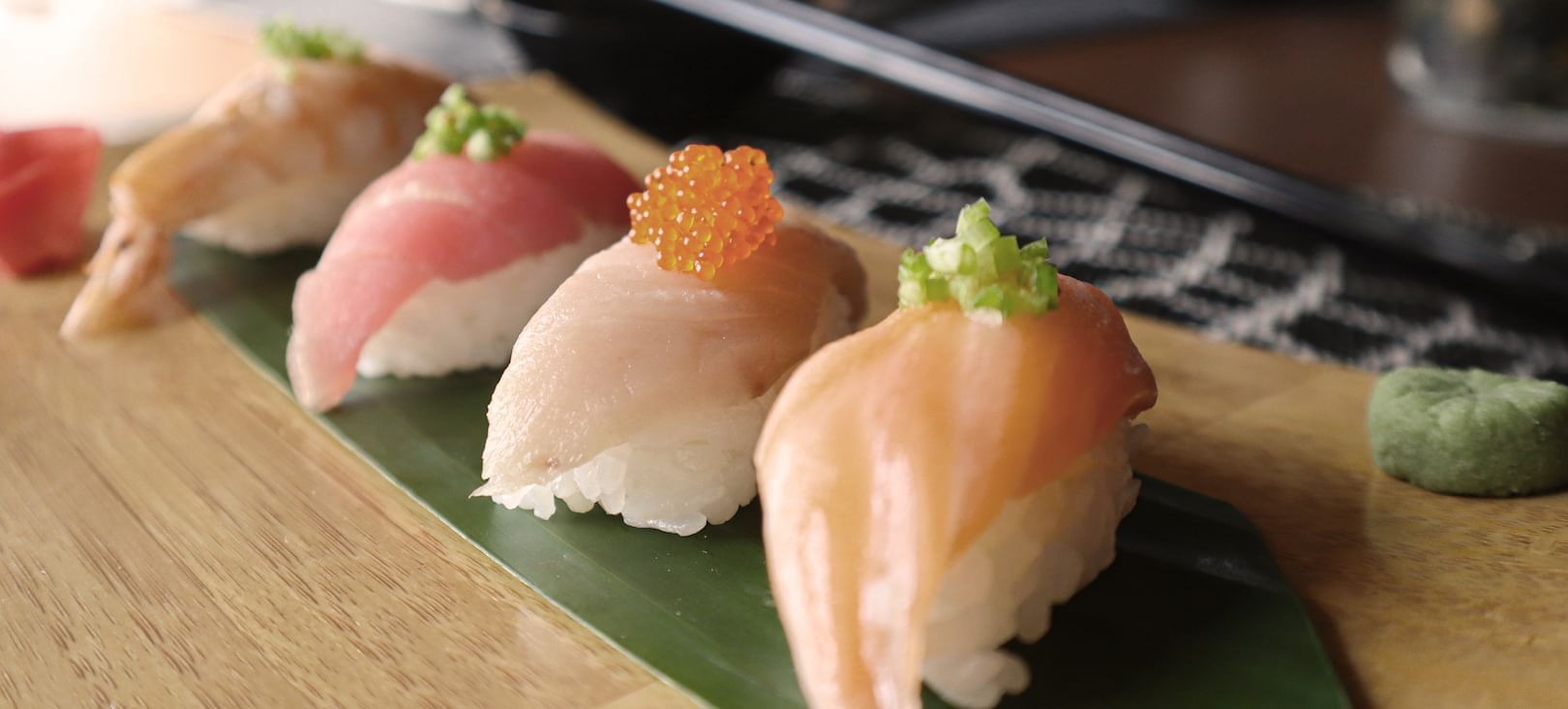 Castellanos' love for Japanese cuisine resonates at Satsu…
"Satsu, in Japanese, means seal and this is what our guests are given… a gastronomic experience that will stay with them forever. Inspired by an Izakaya concept, all dishes are served family-style, at the same time and placed in the middle of the table. We delight guests with authentic Japanese flavors, with some prepared on a robata, a traditional Japanese grill. In fact, Haven Riviera Cancun was one of the first resorts in the region to install a robata.
Satsu is where I believe my essence most resonates. I'm very proud of my Mexican roots, but I have always identified with Japan and its gastronomic culture. I find the treatment given to each ingredient, and the respect that the Itamaes show to each element of the dish, captivating, whether it be vegetable or protein-based. This treatment reflects our dining philosophy at Haven Riviera Cancun. We believe that giving that value to each ingredient is the best way to create dishes that guarantee expressive flavor; the kind of dishes that make guests say, "This is amazing!"
On a final note…
"What I enjoy most about working at Haven Riviera Cancun is the freedom I have. My vision of taking Haven Riviera Cancun to the #1 gastronomy spot is a dream shared with the hotel's management. I'm given the freedom in all areas to express and explore my creativity's full potential and I feel deeply grateful for the opportunity to live out my professional dream at this beautiful resort."