Haven Resorts & Spa Promise: We Care - Safety First
Safety Protocols and COVID-19 Testing
​We have enhanced our safety protocols for guests, and provide COVID-19 Testing.
We Care - Safety First:
The safety of our guests, staff and community remains our top priority and we will continue to implement enhanced safety measures. Haven Riviera Cancun Resort & Spa will commit to:
Have all rooms fully cleaned and sanitized on a daily basis including sanitization of all smooth surfaces, touchpoints, bedding and fabrics.
Have all the public areas, surfaces, and touchpoints (handrails, elevator buttons, door handles and knobs) sanitized multiple times throughout the day.
Have hand sanitizer dispensers available throughout the property, both in front and back-of-house locations.
Enforce social distancing measures and continue to use them throughout the resort, as well as floor markets, to remind all at the resort to keep a healthy distance.
Keep all table setups and seating arrangements adjusted to meet safe recommended distances, including bar stools, sun chairs, daybeds, etc.
Implement strict hygiene policies for staff, including mandatory hand washing and hand sanitizing several times a day as well as daily health briefings.
Remind our guests and employees of resources at their disposal including: on-call doctors, nearby hospitals, local pharmacies that deliver and more.
Offer guests the opportunity to have rooms cleaned less frequently (every other day, twice per stay, etc.) to reduce the risk for cross-contamination.
Abide by any new mandatory policies, laws and regulations implemented and suggested by local authorities.
Haven Provides COVID-19 Testing:
Haven Resorts & Spas are pleased to announce that we will be providing ANTIGEN testing on property for guests traveling to the U.S., in order to comply with the CDC US Travel regulations.

On-site ANTIGEN and PCR testing will be administered by Amatista Center, Monday through Sunday, in a designated area of the resort. Guests who require the ANTIGEN test can approach the designated area on their preferred date and time on a first-come, first-serve basis. Amatista Center personnel will be available from 9:00 am to 4:00pm. The result should be available in 30 minutes. Once complete, results will be provided and delivered to the guest by means of a certificate in two languages (Spanish and English). Should a guest need a PCR test, these will also be available for a fee of US$90 including all taxes. The PCR test must be requested and paid at the front desk at least 72 hours prior to departure date with the results available at 10:00 am of the next day.

Guests are also required by the CDC to provide evidence to airlines flying to the U.S. More details can be found here. The reservations made until December 31st, 2021 will have the ANTIGEN test complimentary to their stay. Reservations made on January 1st, 2022 or thereafter will have the Antigen test available for a fee of US$20 per person. This program will be in effect immediately.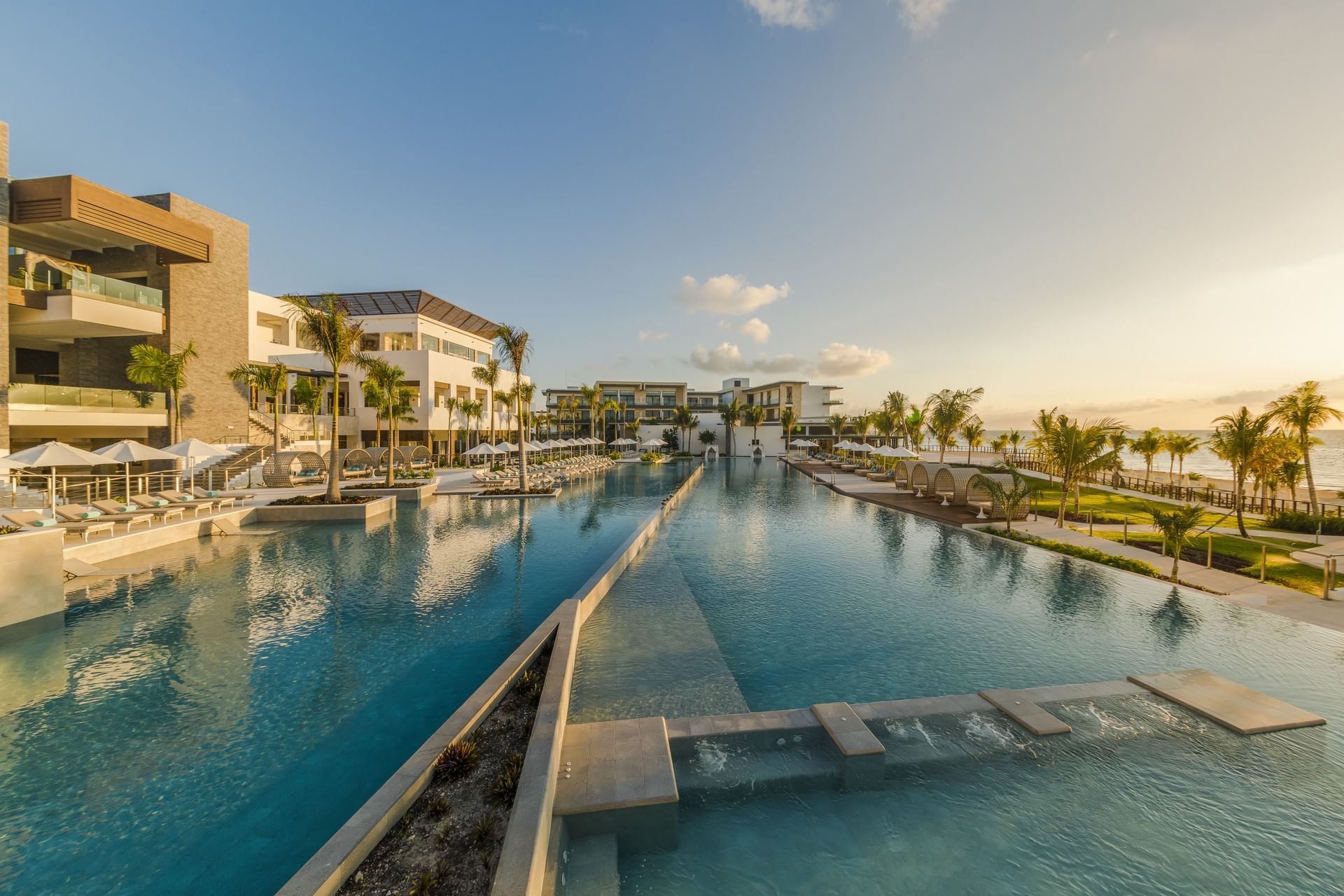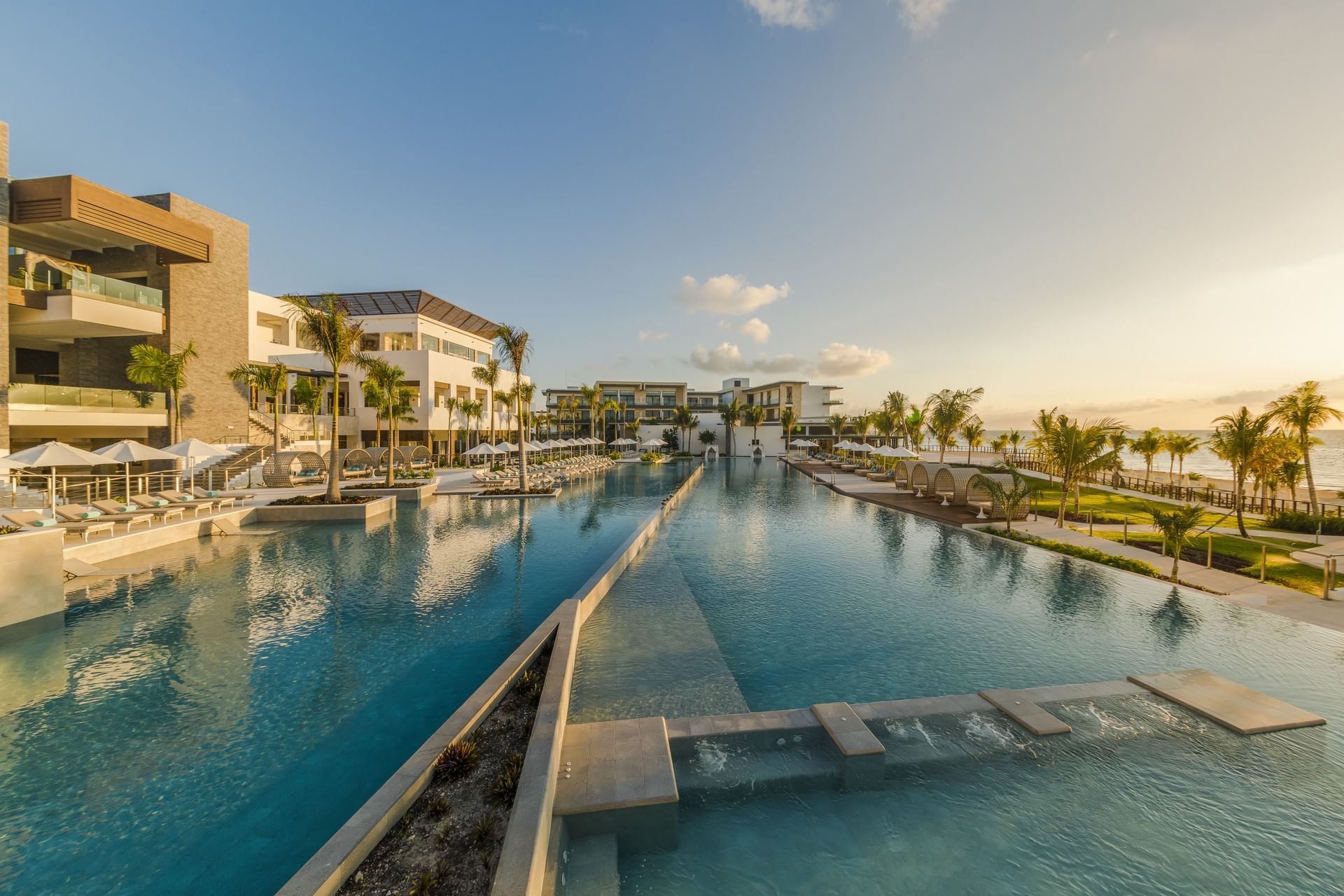 Reach Out
In case you have any further questions please do not hesitate to reach out to us at info@havenresorts.com, we are more than happy to assist you anytime.